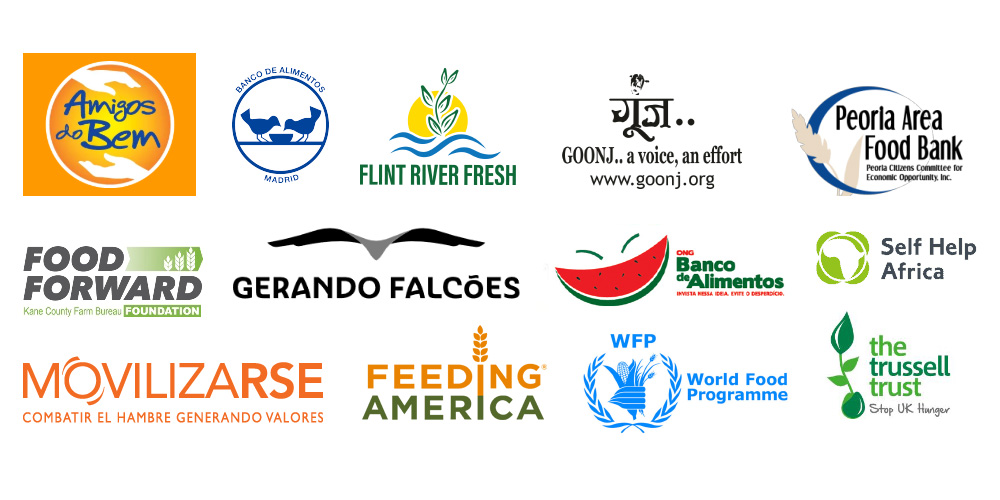 Our COVID-19 Response
The world is under unprecedented strain from the Coronavirus pandemic. To support food security in communities and developing countries that are most vulnerable to the impacts of COVID-19 supply disruptions, the AGCO Agriculture Foundation launched the COVID-19 Aid Program to fund global and local relief initiatives.
On a global level, the AAF donated $100,000 to the United Nations World Food Programme's (WFP) global emergency response to provide food and critical supplies for heavily impacted communities in Africa and Latin America.
As the Coronavirus pandemic continues to intensify poverty and hunger around the world, the AAF is looking to double our impact by raising an additional $100,000 by December 31, 2020, to help WFP feed 342 children for a year. Join us in supporting WFP's lifesaving hunger relief efforts by donating through our custom campaign site or the #AGCOAgricultureFoundation team on the Share the Meal app (available on mobile and desktop devices): https://bit.ly/306Lahd
WFP reaches 138 million people across 83 countries, and a large part of its efforts focus on providing training, resources and nutrition for small-scale farmers and the children who depend on them to survive. Your donations translate directly to nutritious meals for children around the world:
$0.80 = feeds a child for a day 
$5.60 = feeds a child for a week 
$24 = feeds a child for a month 
$72 = feeds a child for 3 months
$292 = feeds a child for a year
On a regional level, our Foundation also supported local non-profits that are working to minimize the impacts of the Coronavirus pandemic and provide for health and nutrition needs in the communities where AGCO operates.
The local organizations that received funding through the COVID-19 Aid Program include:
Self Help Africa | Goonj India


The Trussell Trust | World Food Program Turkey | Banco de Alimentos de Madrid


Feeding America | Flint River Fresh | Kane County Farm Bureau Foundation Peoria Area Food Bank


MovilizaRSE | ONG Banco de Alimentos | Amigos do bem | Gerando Falcoes


Latest News:
Learn more about the COVID-19 Aid Program in the Newsroom.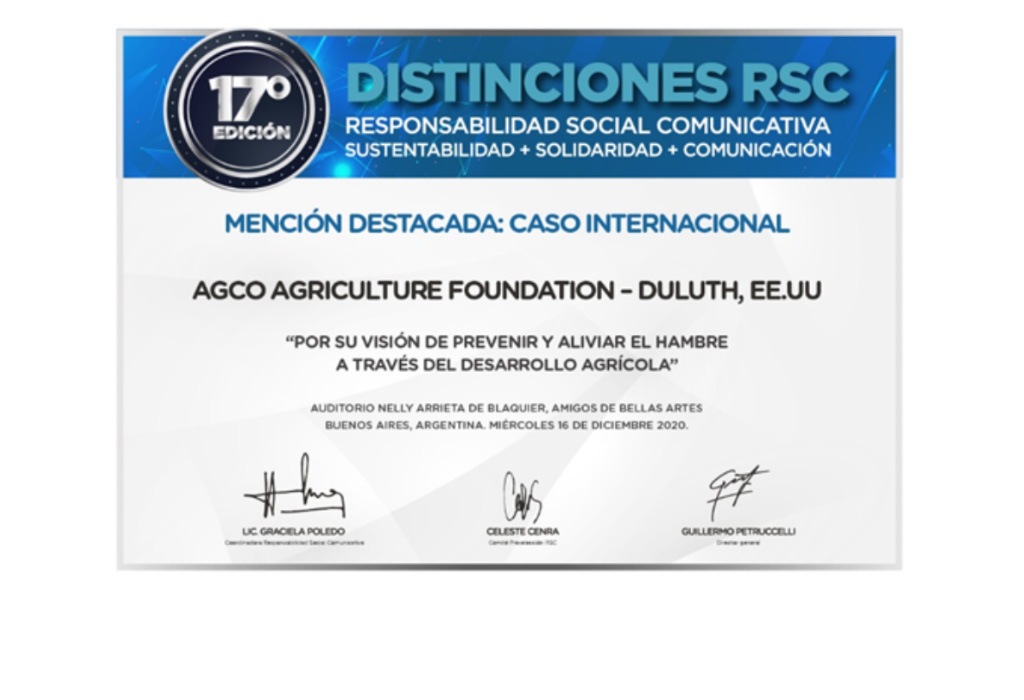 AGCO Agriculture Foundation Receives Award for COVID-19 Aid in South America
The AAF received recognition for its COVID-19 relief efforts in South America!
The AGCO Agriculture Foundation (AAF) received an "International Case" award during the 17th edition of CSR Distinctions (Distinciones RSC) 2020 award ceremony. The award honored the AAF for its support of food security and health needs in South America during the coronavirus pandemic. 

As part of its COVID-19 Aid Program, the AAF provided $90,000 in grant funding to non-profit organizations in South America working to minimize the impacts of the coronavirus, including MovilizaRSE, ONG Banco de Alimentos, Amigos do bem and Gerando Falcoes. 
The award ceremony took place on the RSCComunicativa YouTube channel and RSCradio digital on December 16. The host, Guillermo Petruccelli, read a letter of thanks from Metti Richenhagen, Director of the AAF, during the virtual event. Watch the recording here (starting at 1:11:00).
Partners & Projects
The AGCO Agriculture Foundation believes that through partnerships, we can strengthen our means of implementation and sustainable impact on vulnerable communities. We are contributing our agricultural expertise to non-profit initiatives around the globe and building strategic alliances with partners who share our vision to achieve Zero Hunger through an holistic approach.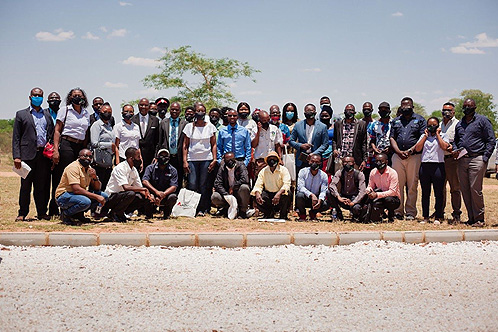 Enhancing Local Capacity for Sustainable Poultry Production in Zambia with Self Help Africa
Launched in late 2020, the AAF is partnering with Self Help Africa to implement a sustainable poultry production project that will contribute to the food security, agricultural skills and income of smallholder farming communities in the Chongwe District of the Republic of Zambia

The poultry industry in Zambia is dominated by small-scale farmers who depend on poultry as a social safety net. Given the growing demand for protein, sustainable solutions for animal welfare are more valuable than ever for these communities.
The AAF's support is focused on empowering 150 poultry farmers to improve their livestock management operations and practice better treatment of farm animals across the value chain. AGCO's Martin Richenhagen Future Farm and the Grain & Protein business unit is also providing additional training and resources to help the project participants.
Photo: Self Help Africa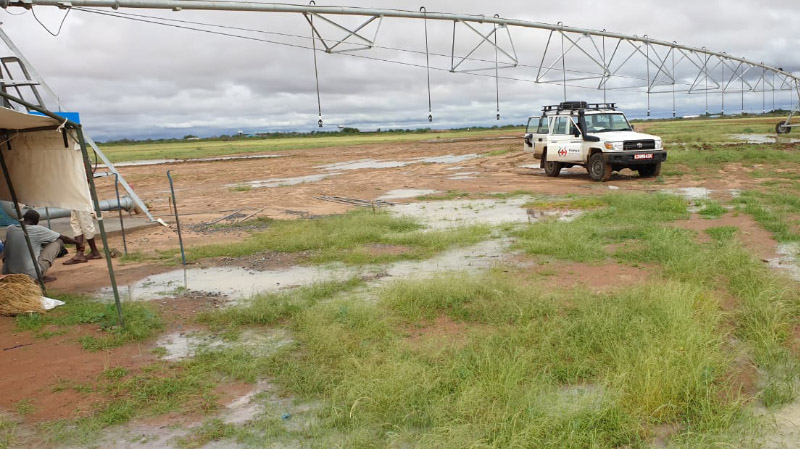 Pilot Agriculture Project for Refugee Farmers in Dadaab, Kenya
Through our partnership with the Kenya Red Cross Society (KRCS), AAF piloted an initiative that addresses food security issues, nutritional and agricultural input demands at one of the largest refugee camps in Africa. The Dadaab refugee complex, located between the border of Kenya and Somalia, hosts a population of over 200,000 registered refugees and asylum-seekers in four camps that are managed by the KRCS in partnership with the UN Refugee Agency (UNHCR).
We're supporting this initiative by helping fund the establishment of an 85-acre mechanized farm for irrigation and crop production. The pivot farm project will produce and preserve pasture for livestock and develop alfalfa for high-quality protein animal feed through sustainable agricultural operations around the camps.
Photo: Kenya Red Cross Society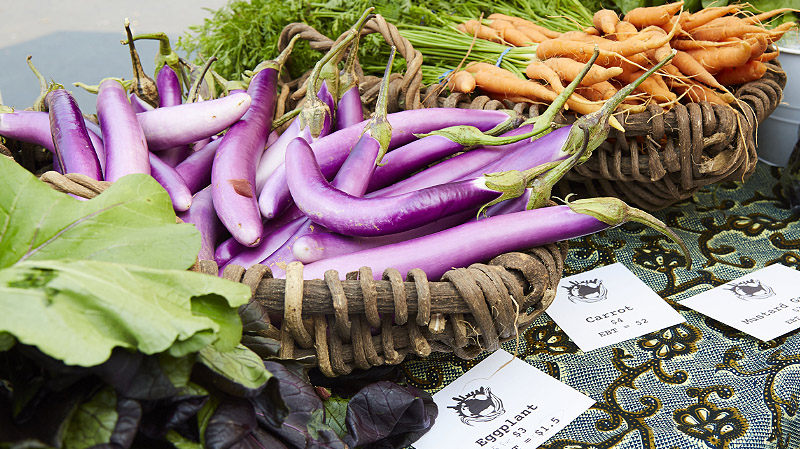 Expanding Flagship Agriculture Learning Center for Refugee Farmers in Atlanta, GA, USA
One of the first projects with AAF's partner; Global Growers Network (GGN) involves supporting the renovation and relaunch of the Clarkston International Garden as a flagship multicultural agriculture learning center in the heart of Atlanta, Georgia, U.S.A.'s refugee community.

AAF and GGN aim to transform the local garden from a community garden into a demonstration and educational learning center for sustainable and small-scale agriculture that supports both commercial farmers and community gardeners. Furthermore, this project will create a platform for the enhancement of capacity building and skill development in modern farming.
Photo: Global Growers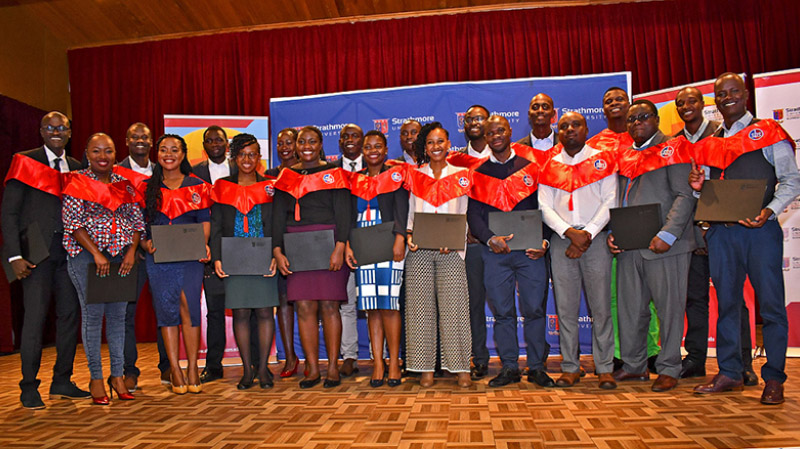 Africa Agribusiness Qualification Program (AAQ)
Our Foundation is supporting the Africa Agribusiness Qualification (AAQ) program originally initiated by AGCO's Corporate Social Responsibility program in 2017. Through this program, we're providing education for today's marginalized youth farmers who are passionate about global food security, nutrition challenges and a sustainable agribusiness value chain and agro-industry in Africa.
In 2019, AGCO proudly announced that all 20 students successfully graduated from the inaugural two-year program.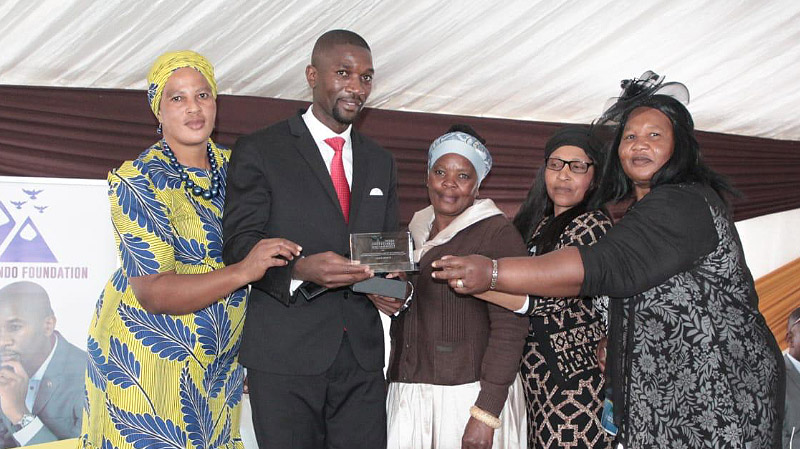 Inaugural AGCO Agriculture Foundation Award for uMsinga Farming Project in South Africa
Created in 2019, the AGCO Agriculture Foundation Award recognizes humanitarian efforts to elevate marginalized farming communities while approaching economic growth and food security through sustainable agricultural development. The inaugural AAF Award went to the Bahle Zondo Foundation (BZF) for its innovative solutions in addressing rural unemployment through its work at the uMsinga Farming Project in KwaZulu-Natal, which created job and agri-preneurship opportunities for local women.
The project provides employment for nearly 50 women who run and manage the farm project on the ground. The goal is for all local female farmers to become self-sufficient but in the meantime, the project has set aside a budget to pay them a stipend until the farm generates enough income to provide wages. BZF supports women of the co-operatives as well as casual workers who assist with clearing weeds and trees and erecting fencing around the project's cultivated land.