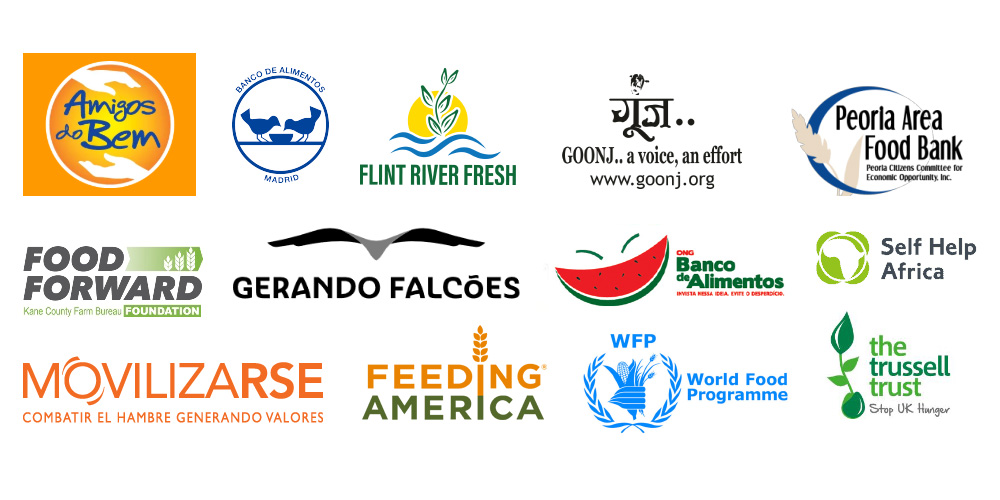 Our COVID-19 Response
The world is under unprecedented strain from the coronavirus pandemic. To promote food security in vulnerable communities impacted by the pandemic and supply disruptions, the AGCO Agriculture Foundation (AAF) established the COVID-19 Aid Program in 2020.
The initial grant of $350,000 provided funding for 13 non-profit organizations battling hunger and medical needs around the world. In addition, the AAF donated $100,000 to the United Nations World Food Programme's (WFP) global emergency response and hosted a fundraising match program to provide meals for hungry children. 
Learn more about the COVID-19 Aid Program's impact in the 2020 Year in Review. The AAF will continue its focus on the COVID-19 Aid Program in 2021. Stay tuned for more information!
Latest News:
Learn more about the COVID-19 Aid Program in the Newsroom. 
Learn more about the AAF's support for the WFP's ShareTheMeal campaign.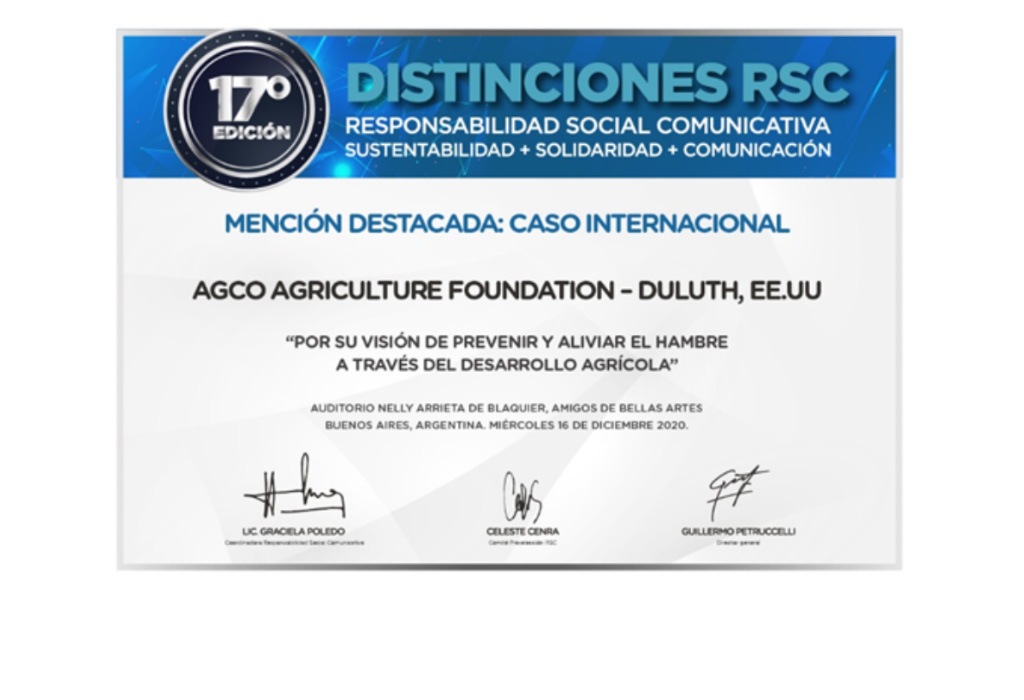 Award Recognition: AGCO Agriculture Foundation Receives Award for COVID-19 Aid in South America
The AAF received recognition for its COVID-19 relief efforts in South America!
The AGCO Agriculture Foundation (AAF) received an "International Case" award during the 17th edition of CSR Distinctions (Distinciones RSC) 2020 award ceremony. The award honored the AAF for its support of food security and health needs in South America during the coronavirus pandemic. 

As part of its COVID-19 Aid Program, the AAF provided $90,000 in grant funding to non-profit organizations in South America working to minimize the impacts of the coronavirus, including MovilizaRSE, ONG Banco de Alimentos, Amigos do bem and Gerando Falcoes. 
The award ceremony took place on the RSCComunicativa YouTube channel and RSCradio digital on December 16. The host, Guillermo Petruccelli, read a letter of thanks from Metti Richenhagen, Director of the AAF, during the virtual event. Watch the recording here (starting at 1:11:00).
Partners & Projects
The AGCO Agriculture Foundation believes that through partnerships, we can strengthen our means of implementation and sustainable impact on farming communities. We are contributing our agricultural expertise to non-profit initiatives around the globe and building strategic alliances with partners who share our vision to achieve Zero Hunger through a holistic approach. Together with our non-profit partners, we explore pathways to deliver on the food security agenda and the Sustainable Development Goals.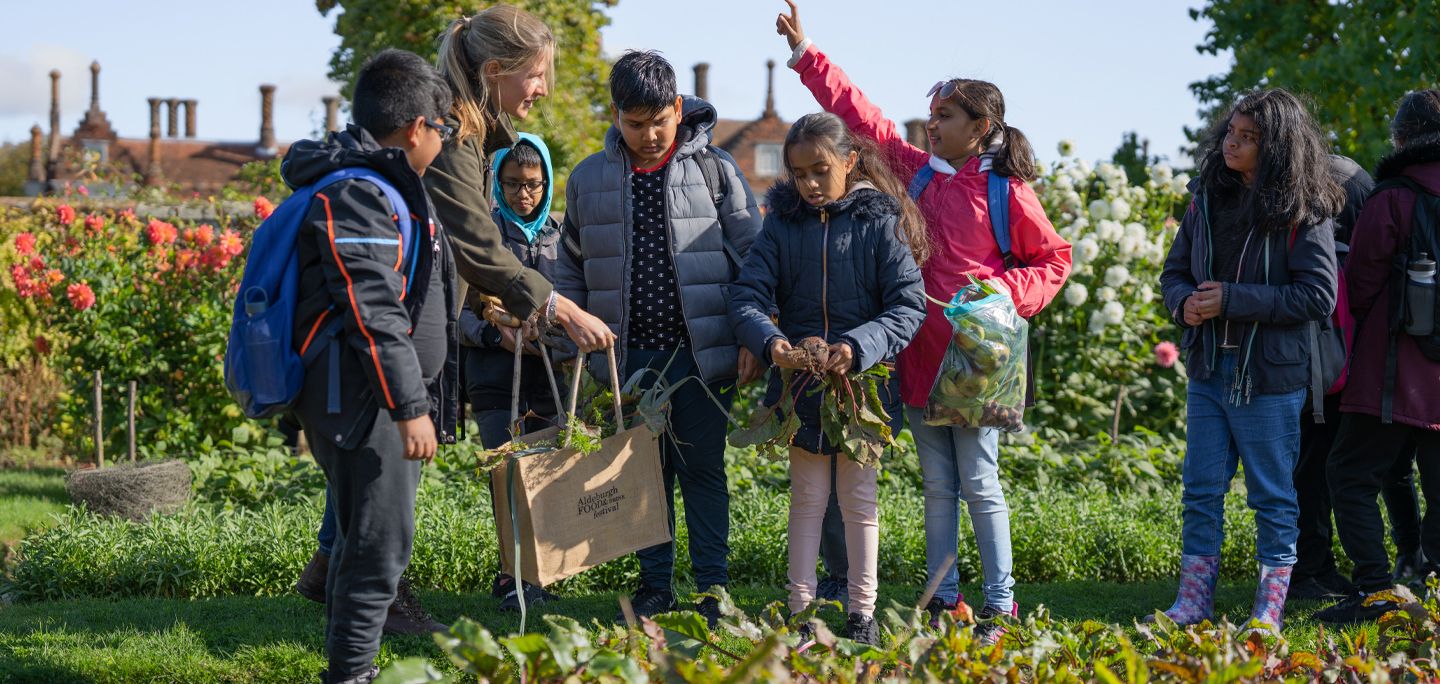 Farm Discovery Project for Disadvantaged Children
The Foundation's partnership with The Country Trust, a leading education charity in England and Wales, is aimed at strengthening the commitment to advance quality agricultural education for young people and children. This partnership will enhance the growth of The Country Trust farm discovery programme and enable thousands of children from disadvantaged areas to explore working farms and discover a connection with the land.
The grant donation will help the charity to reach more children and provide them with opportunities to have an on-farm experience to learn about climate change, soil health, crop production, agricultural technology, food nutrition and other essential agricultural-related topics.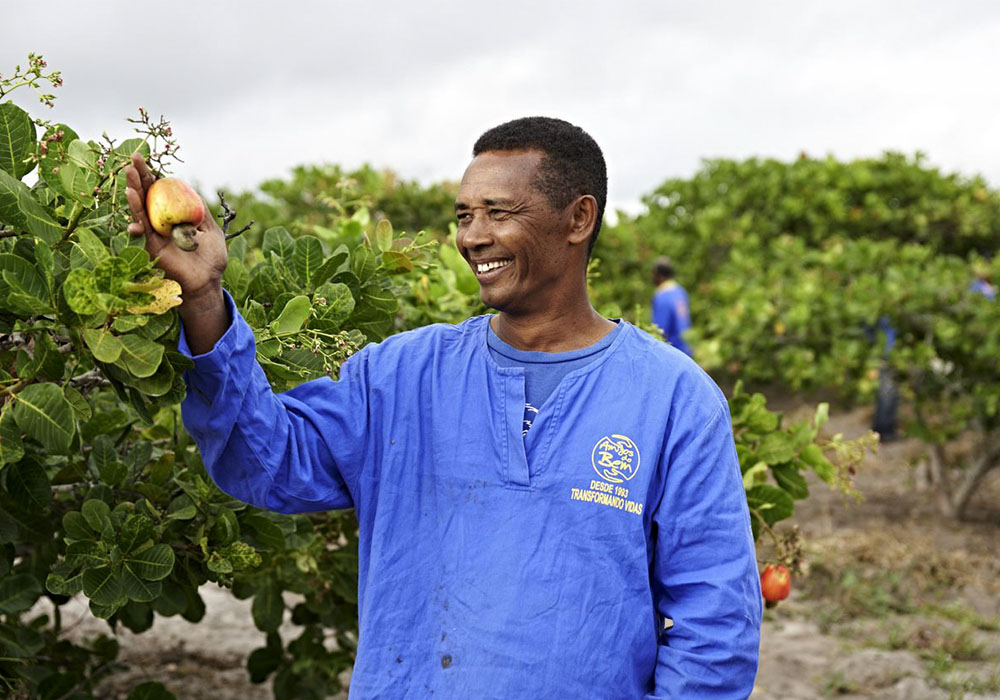 Seedlings of Transformation through Cashew Project in Northeastern Region of Brazil
Following the successful impact of the AAF Covid-19 Aid program in Brazil implemented through the Amigos Do Bem, the Foundation is partnering with Amigos Do Bem on the Cashew Project: Seedlings of Transformation. The project will be implemented in the northeastern Brazilian dryland, the most populous semiarid region in the world.
The strategic approach of the project is to develop small local cashew producers to generate work, income and transformation in the dryland and positively impact families in extreme vulnerability situations.
The AAF donation will help purchase and distribute 30,000 seedlings and offer training and capacity building, technical support, and follow-up to small farmers, who will plant the seedlings on their land and be guaranteed to purchase their production at market value. The one-year partnership will support 100 families, reaching more than 500 people directly and indirectly and supporting the neutralization of 500 tons of CO2 per year by planting cashew trees.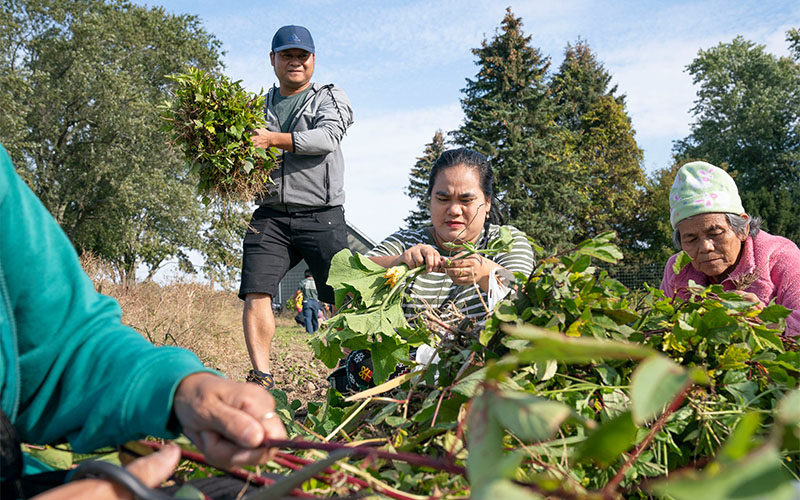 Improving food production for refugee and under-resourced communities in Buffalo, NY, USA
AAF awarded a grant to Providence Farm Collective to advance its programs to provide a place for refugee and under-resourced communities to grow their own food, earn supplemental income and teach cultural farming traditions to future generations.
Refugees and immigrant communities can often lack socioeconomic opportunities. In addressing this issue, this one-year project will help increase food production and boost income for refugee farmers and under-resourced farmers in Western New York by improving sustainable agricultural practices and soil fertility, facilitating capacity building and supporting efforts on postharvest and food safety practices.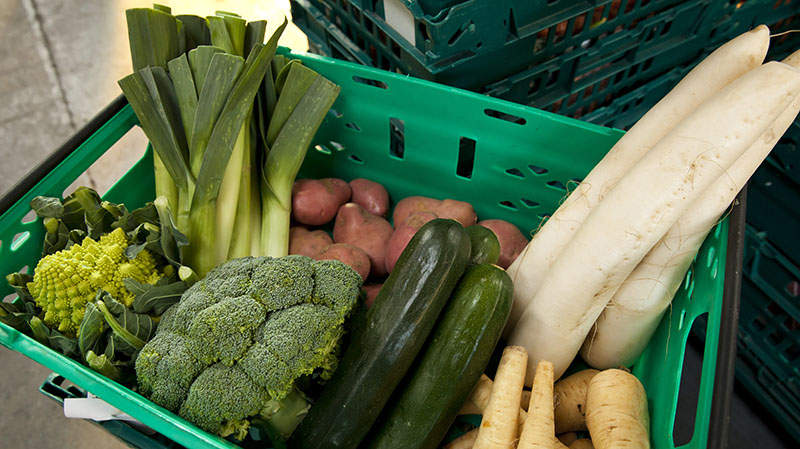 Supporting Efforts to Fighting Hunger and Tackling Food Waste in the UK
The goal of the AAF's two-year partnership with FareShare, UK's biggest charity fighting hunger and tackling food waste, is to secure enough food for a million meals and intensify climate-action mitigation efforts.

Hunger is rising and food waste contributes between 8 and 10 percent of global greenhouse gas emissions, this makes tackling food waste a pressing issue. The project will support the food needs of vulnerable households across the UK while combating climate change at both ends of the food chain by tackling food waste.
Over the next 24 months, for every tonne of surplus food FareShare and AAF redistribute through this project, up to 1.6 tonnes of embedded CO2 could be saved, and another 3.8 tonnes could be prevented from harmful alternative disposal. Furthermore, this project will enhance our volunteerism efforts in UK farming communities.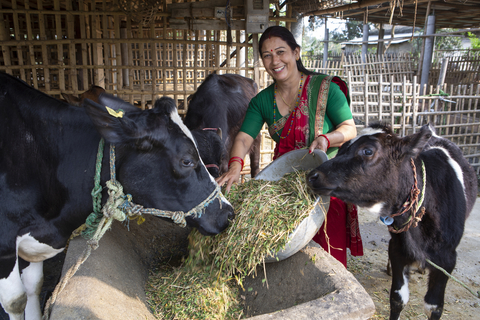 Enhancing Sustainable Climate-Smart Dairy Farming in Nepal
The AAF awarded its Climate Action Campaign grant to Heifer Netherlands (Stichting Heifer Nederland) to launch the Climate-Smart Dairy Farming - Nepal (CSDF-N) project as part of the long-term program - the "Milky Way Nepal".
Dairy farming is an important source of livelihood for rural people in Nepal, generating income, employment, and food and nutrition security. Also, dairy livestock generates high amounts of GHG emissions and contributes to climate change that impacts dairy farmers in Nepal.
The AAF's two-year partnership with Heifer Netherlands seeks to minimize existing GHG emissions from Nepalese smallholder dairy farming practices and maximize impact by leveraging smallholder dairy producers to focus on climate-smart solutions, while simultaneously building soil fertility through organic manure from dairy animal waste. Over the next two years, the project will educate and disseminate community-led solutions based on locally available and culturally accepted innovations to reduce and compensate GHG emissions in dairy production.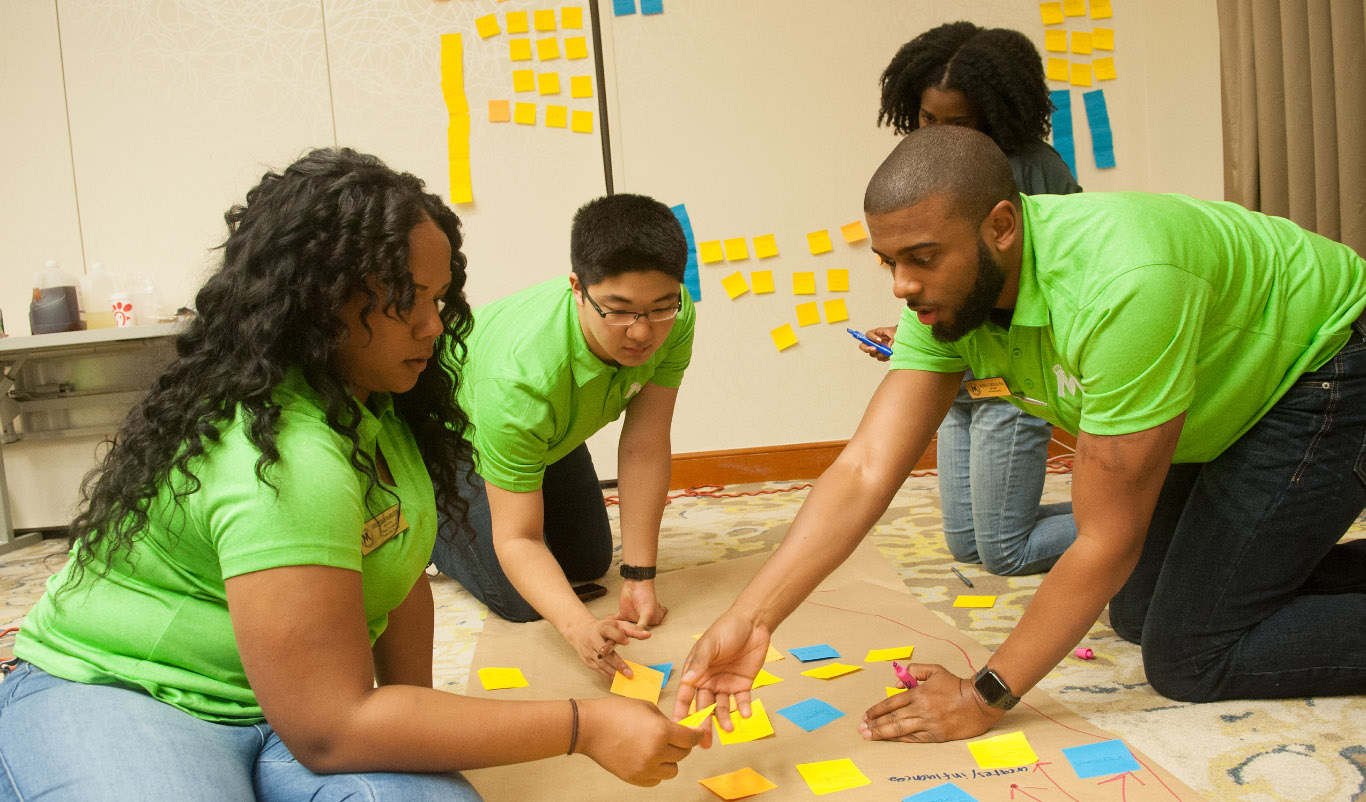 Advancing Minority Representation in the Agricultural Industry in North America
The AAF three-year partnership with Minorities in Agriculture, Natural Resources, and Related Sciences (MANRRS) was announced in late 2021 with the goal of increasing student representation from underrepresented backgrounds and promoting the agriculture industry as an admirable and sound career choice.
The agricultural industry in North America has a diversity gap. The three-year partnership project will give scholarship opportunities for tailored internship roles and support for hiring talent from underrepresented groups, working with MANRRS database of over 8,000 members and 55 university and college chapters in 39 states.
In each of the next three years, the AAF will award 16 scholarships to selected minority students in the United States. In addition, together with AGCO Corporation, the project will create a development and growth program for interns that will serve as a multi-year pathway to help minority students develop competencies and capabilities that align with post-collegiate career opportunities.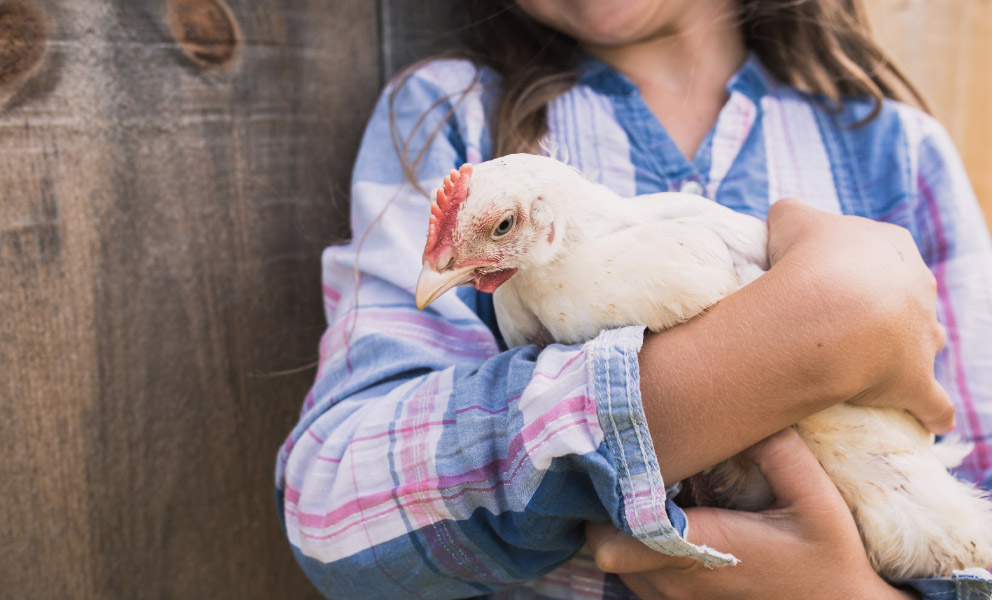 Creating New Paths for Small-scale Farms in North America to Obtain Animal Welfare Certifications
The AAF awarded its 2020 Award to the Global Animal Partnership (G.A.P.) and launched a new animal welfare certification project for small-scale farmers in North America.
While many small-scale producers are actively adopting and implementing humane practices, logistical issues and costs can serve as a barrier to entering a certification program. To help farmers achieve the certifications necessary, the project leverages G.A.P.'s existing program to forge a path of entry for family farms.
The project also creates a cost-effective audit model for small-scale production, a self-sustaining peer network for producers at G.A.P. project sites, and supplier-based support in growers' local communities.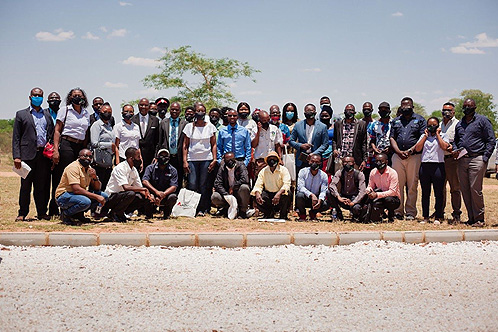 Enhancing Local Capacity for Sustainable Poultry Production in Zambia with Self Help Africa
Launched in late 2020, the AAF is partnering with Self Help Africa to implement a sustainable poultry production project that will contribute to the food security, agricultural skills and income of smallholder farming communities in the Chongwe District of the Republic of Zambia

The poultry industry in Zambia is dominated by small-scale farmers who depend on poultry as a social safety net. Given the growing demand for protein, sustainable solutions for animal welfare are more valuable than ever for these communities.
The AAF's support is focused on empowering 150 poultry farmers to improve their livestock management operations and practice better treatment of farm animals across the value chain. AGCO's Martin Richenhagen Future Farm and the Grain & Protein business unit is also providing additional training and resources to help the project participants.
Photo: Self Help Africa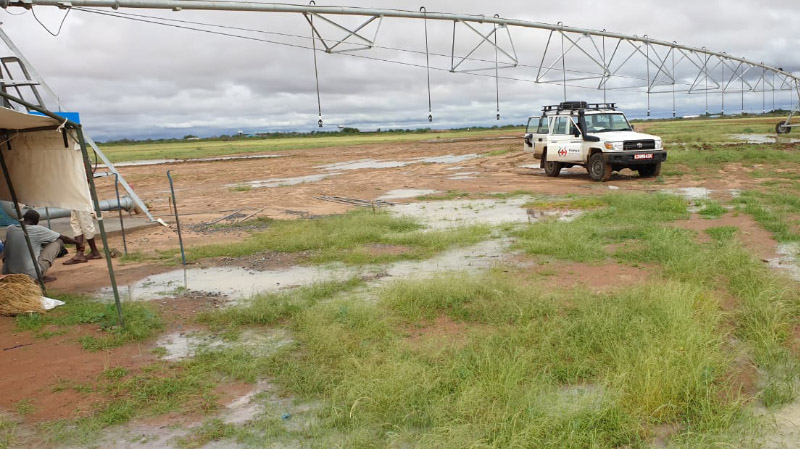 Pilot Agriculture Project for Refugee Farmers in Dadaab, Kenya
Through our partnership with the Kenya Red Cross Society (KRCS), AAF piloted an initiative that addresses food security issues, nutritional and agricultural input demands at one of the largest refugee camps in Africa. The Dadaab refugee complex, located between the border of Kenya and Somalia, hosts a population of over 200,000 registered refugees and asylum-seekers in four camps that are managed by the KRCS in partnership with the UN Refugee Agency (UNHCR).
We're supporting this initiative by helping fund the establishment of an 85-acre mechanized farm for irrigation and crop production. The pivot farm project will produce and preserve pasture for livestock and develop alfalfa for high-quality protein animal feed through sustainable agricultural operations around the camps.
Photo: Kenya Red Cross Society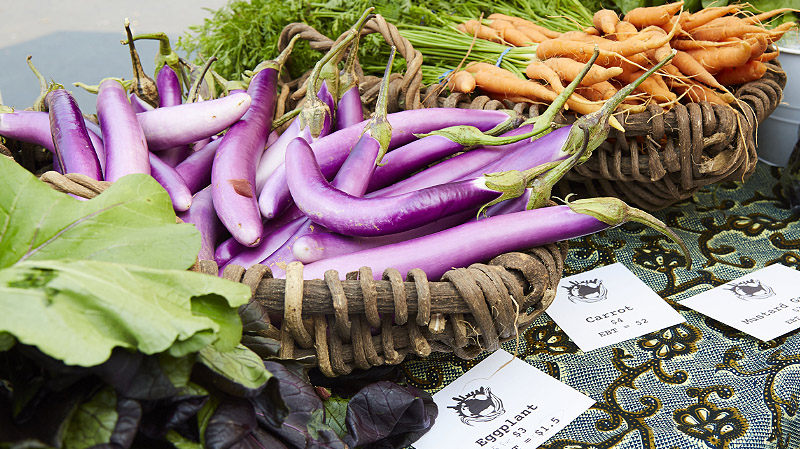 Expanding Flagship Agriculture Learning Center for Refugee Farmers in Atlanta, GA, USA
One of the first projects with AAF's partner; Global Growers Network (GGN) involves supporting the renovation and relaunch of the Clarkston International Garden as a flagship multicultural agriculture learning center in the heart of Atlanta, Georgia, U.S.A.'s refugee community.

AAF and GGN aim to transform the local garden from a community garden into a demonstration and educational learning center for sustainable and small-scale agriculture that supports both commercial farmers and community gardeners. Furthermore, this project will create a platform for the enhancement of capacity building and skill development in modern farming.
Photo: Global Growers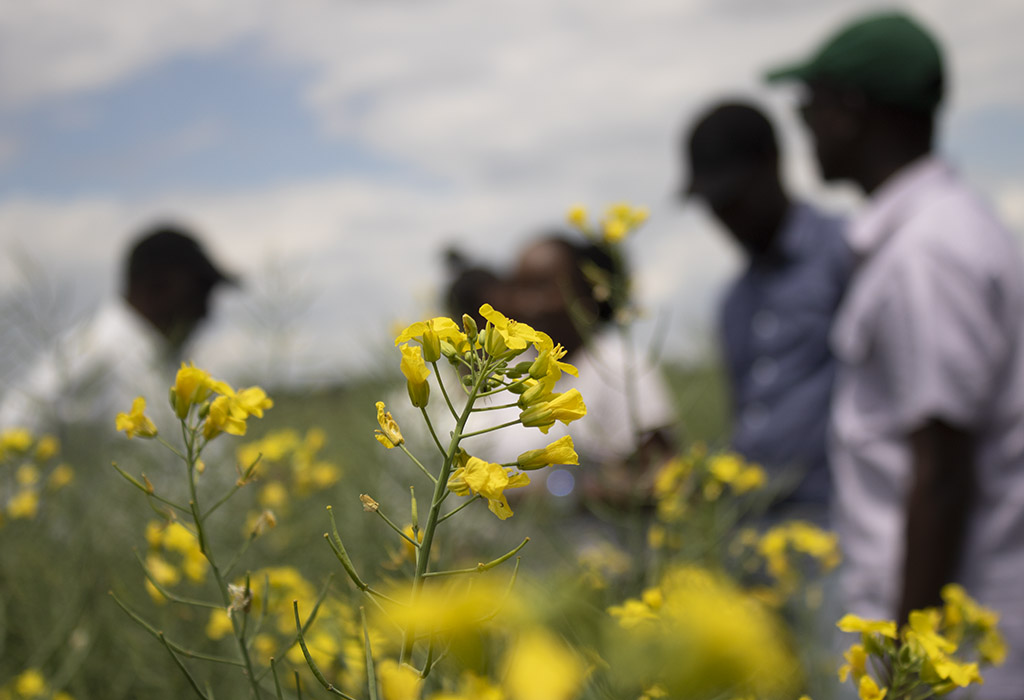 Africa Agribusiness Qualification Program (AAQ)
One of the greatest challenges hindering agricultural development in Africa is inadequate skills and knowledge. To help close the gap, the AAF, along with AGCO in Africa, and program partners - Gordon Institute of Business Science at the University of Pretoria, Harper Adams University in the U.K and Cerealis Technology Institute in South Africa, launched the Africa Agribusiness Qualification (AAQ) program in 2021.
The 12-month agribusiness training program provides 20 participants with high-quality training, skills and knowledge to contribute to the growth of the agribusiness sector and support sustainable food systems to feed a growing population.
From courses on best-in-class farming practices to the latest technology and mechanization, the participants will be empowered with the education they need to positively impact agriculture in Africa.
AAQ Program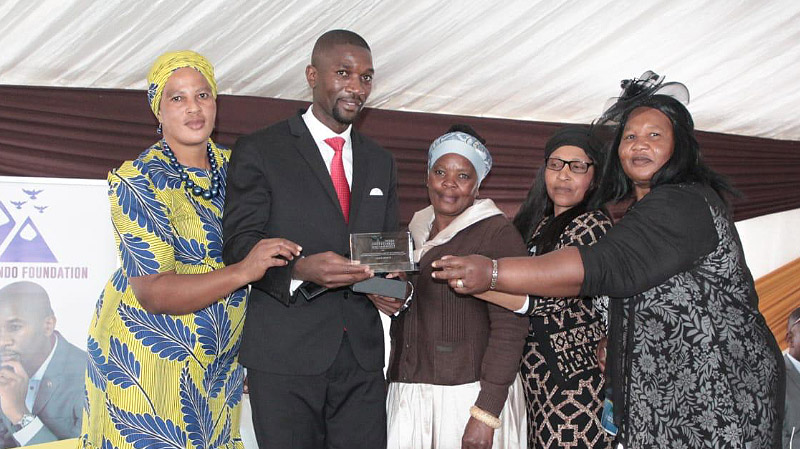 Inaugural AGCO Agriculture Foundation Award for uMsinga Farming Project in South Africa
Created in 2019, the AGCO Agriculture Foundation Award recognizes humanitarian efforts to elevate marginalized farming communities while approaching economic growth and food security through sustainable agricultural development. The inaugural AAF Award went to the Bahle Zondo Foundation (BZF) for its innovative solutions in addressing rural unemployment through its work at the uMsinga Farming Project in KwaZulu-Natal, which created job and agri-preneurship opportunities for local women.
The project provides employment for nearly 50 women who run and manage the farm project on the ground. The goal is for all local female farmers to become self-sufficient but in the meantime, the project has set aside a budget to pay them a stipend until the farm generates enough income to provide wages. BZF supports women of the co-operatives as well as casual workers who assist with clearing weeds and trees and erecting fencing around the project's cultivated land.