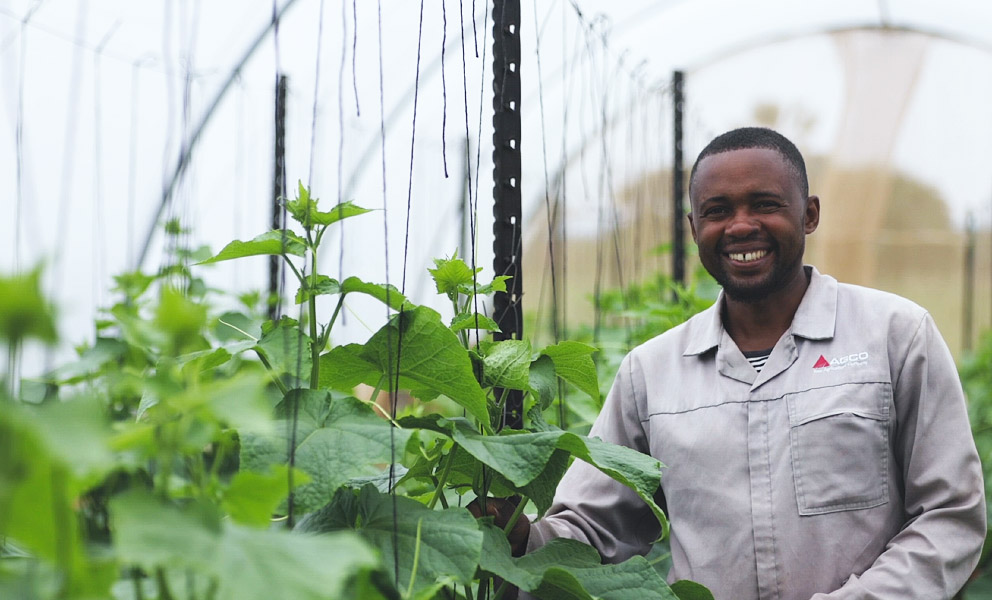 Making a Difference through Agribusiness Education!
There remains a disparity between the nutritional needs of Africa's ever-growing population, the vast opportunities available in the agricultural sector, and our ability to leverage on them.
How can we ensure that Africa has safe, sustainable production systems in place to feed our population? One of the biggest challenges hindering agricultural development in Africa is inadequate skills and knowledge.
To help close the gap, the Africa Agribusiness Qualification (AAQ) program aims to equip participants with the right range of skills and knowledge to impact the agricultural sector. Program participants will be:

Empowered with the best-in-class innovative farming practices, technical training, enterprise management and leadership skills.
Introduced to the latest mechanization, technology and innovations to advance agri-food systems and promote good practice of agriculture.
Trained on agricultural policies and commercial agriculture to address food security challenge.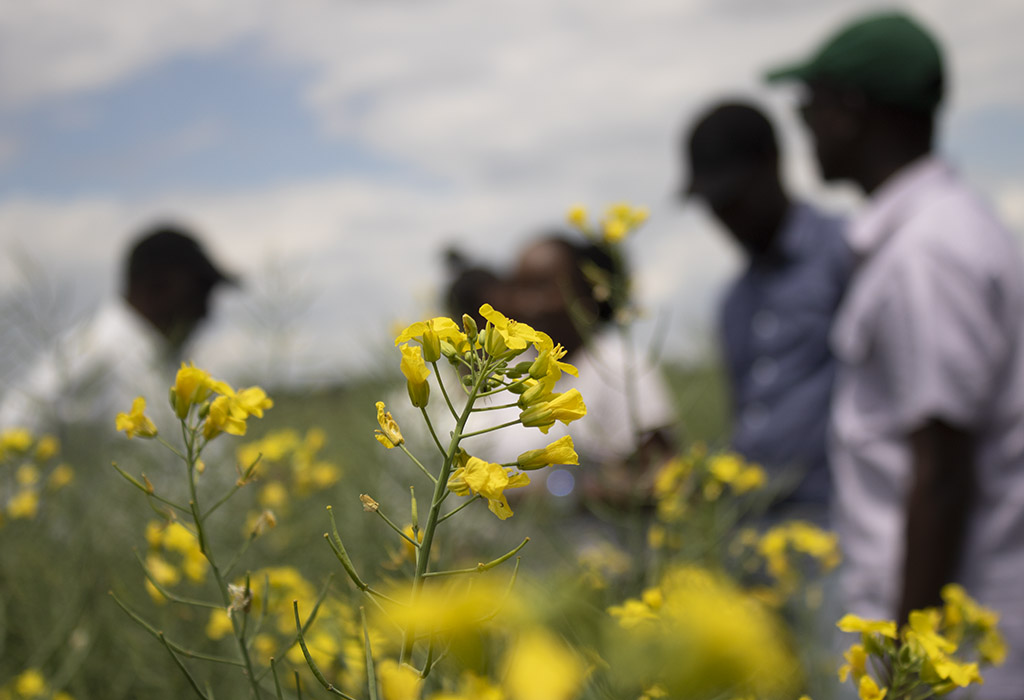 About the Africa Agribusiness Qualification (AAQ)
The AGCO Agriculture Foundation, together with AGCO in Africa, and program partners – Gordon Institute of Business Science, Harper Adams University and Cerealis Technology Institute – is offering emerging African leaders a unique technical training, sales skills and agribusiness program free of charge.
The purpose of the 12-month, part-time program is to provide high-quality training to participants who are passionate about food security, nutrition, and agribusiness value chain enterprise, and want to contribute to Africa's growth and development by building sustainable agriculture-based enterprises and agro-industry.
AAQ Program Brochure
Program Modules
Modules will consist of virtual lectures (theory), and/or practical training. The 12-month program will consist of the six modules below, and a technical session.
| CORE | SUBJECT | PROVIDER |
| --- | --- | --- |
| Module 1 | Ethical Leadership, Personal Development & Introduction to Business | GIBS(Online delivery) |
| Module 2 | Enterprise, Marketing & Business Skills | GIBS (Online delivery) |
| Module 3 | Farm Business Management and Policy | GIBS (Online delivery) |
| Module 4 | Crop Production Systems, Nutrition & Protection | Harper Adams University (Online delivery) |
| Module 5 | Agricultural Science | Harper Adams University (Online delivery) |
| Module 6 | Introduction to Digital & Precision Agriculture | Cerealis Technology Institute (Residential) |
| ELECTIVES (Technical) |   |   |
| SALES TRAINING |   |   |
| Module 1 | Sales and Customer Service | Harper Adams University, AGCO (Online& Residential) |
| TECHNICAL TRAINING |   |   |
| Module 1 | Hydraulic Power for Agricultural Machines | Harper Adams University, AGCO (Online& Residential) |
| Module 2 | Electrical Power for Agricultural Machines | Harper Adams University, AGCO (Online& Residential) |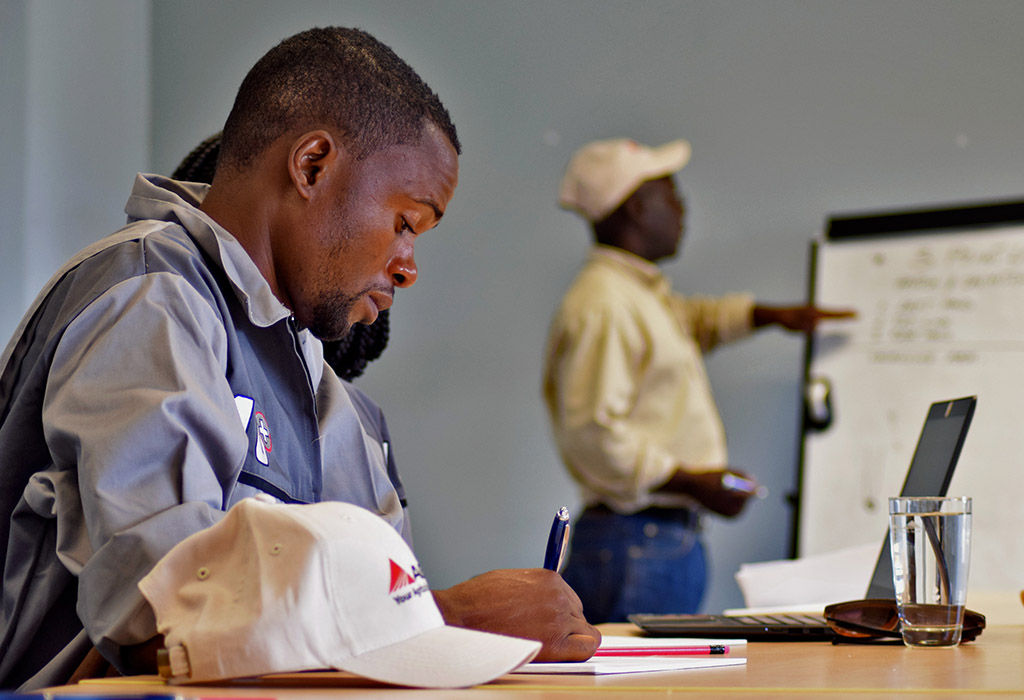 Program Timeline
Key Dates:
Applications Close: June 11, 2021
Notifications of Shortlist: June 25, 2021
Interviews with Selection Committee: June 28 - July 16, 2021
Send out Letters of Acceptance: July 19, 2021
Confirmation of Acceptance: July 30, 2021
Program Start Date: September 1, 2021
Graduation Date: August 2022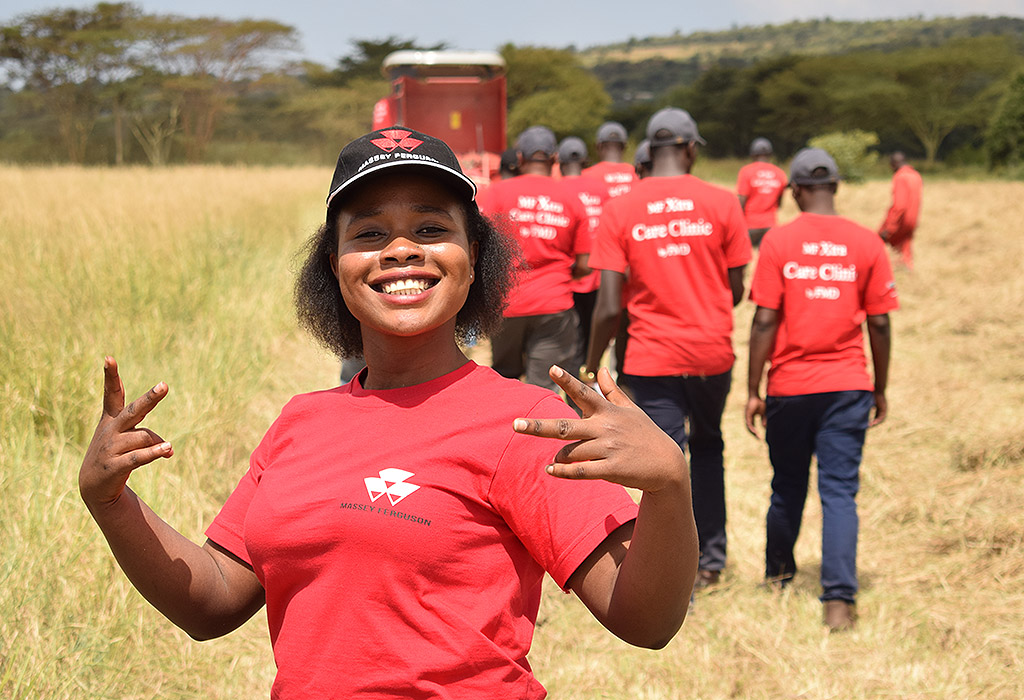 Selection Criteria & Process
Applicants who meet the following requirements are encouraged to apply for the program:
Minimum Matric or equivalent (NQF Level 4) with a proficiency in English and math, and computer literacy
Must hold a South African ID or Work Permit
Minimum of three years' work experience in the agricultural or an allied industry, including involvement with agricultural projects through NGOs and government projects.
Work experience within a sales or technical environment will be an advantage
Commitment to the part-time one-year programme
Applicants will be selected by a committee based on the listed criteria, quality of answers provided to each questions. The selection process also includes interviews and other necessary background checks.
The 20 finalists selected will be invited to participate in the 2021 cohort of the AAQ program in South Africa.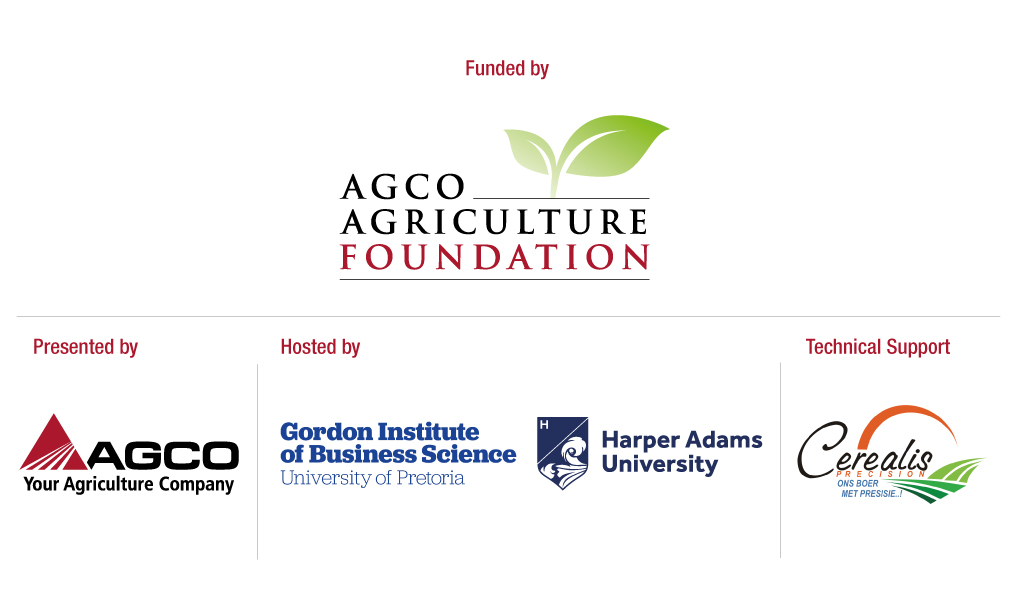 Testimonials
Learn how the AAQ program equipped the graduates of the first cohort with the tools, skills and knowledge needed to make a significant impact in the development of Africa's agriculture industry.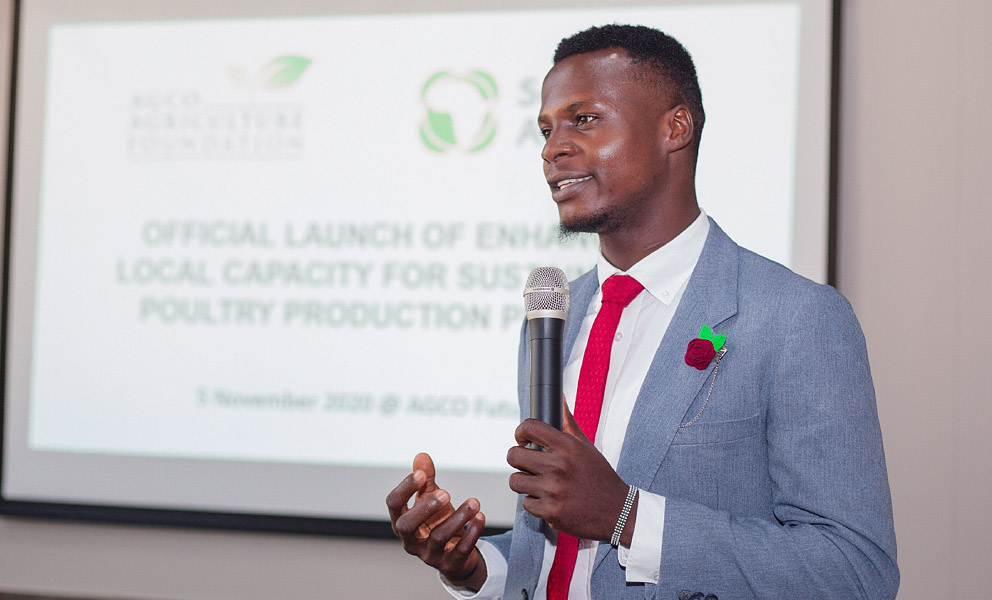 John Agboola
AAQ Cohort 1 Graduate
"The AAQ program was a life-changing learning experience for me as it provided me with invaluable knowledge on the technical, business and science of agriculture. Another exciting thing about the AAQ program is the diversity of partners and the series of farm training activities, which enabled me to acquire knowledge on tractor operation, crop establishment and farm mechanization."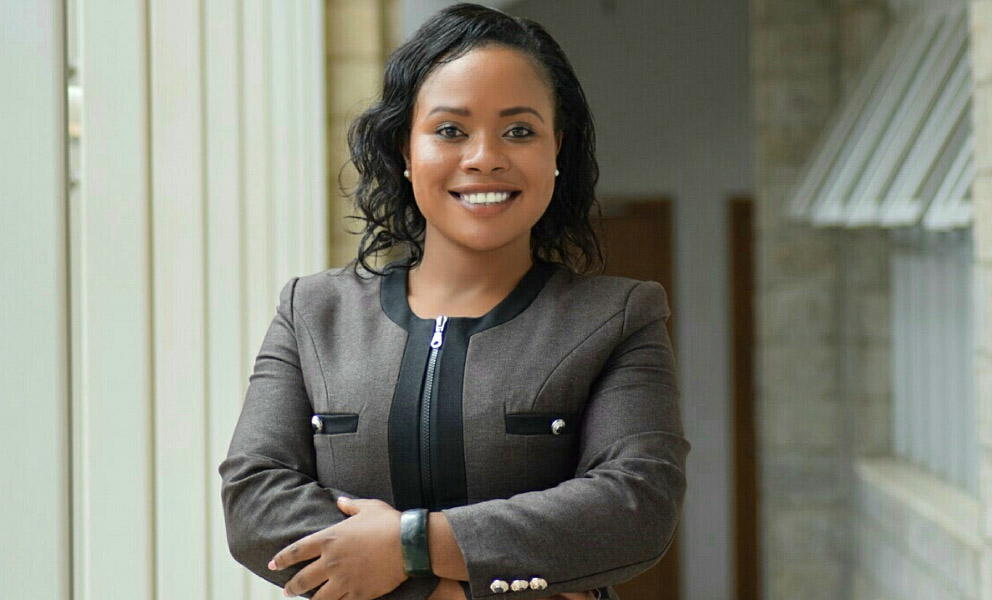 Sharon Waswa
AAQ Cohort 1 Graduate
"AGCO, through the AAQ program, has not only built my competence in agribusiness but also given me the opportunity to effectively revolutionize agriculture, in particular Africa's agricultural sector. Through this program, I have been contributing towards achieving food security in Africa in line with the UN's second sustainable development goal: Zero Hunger."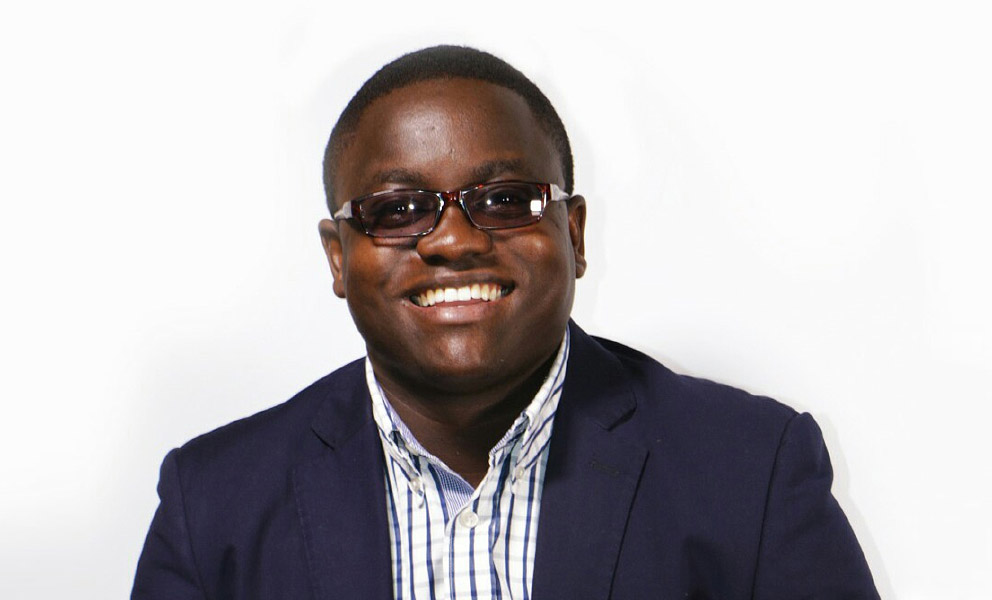 Wallace Thoya
AAQ Cohort 1 Graduate
The AAQ program allowed me to experience the fast-paced business world where people work smart to solve the problems of farmers feeding the world. I enjoyed the mentorship by the best AGCO Managers, Lecturers and Coaches at Strathmore Business School, which inspired me to greater pursuits in my agribusiness ventures. The AAQ program was a life-changing experience; my profound gratitude goes towards AGCO Corporation for the training.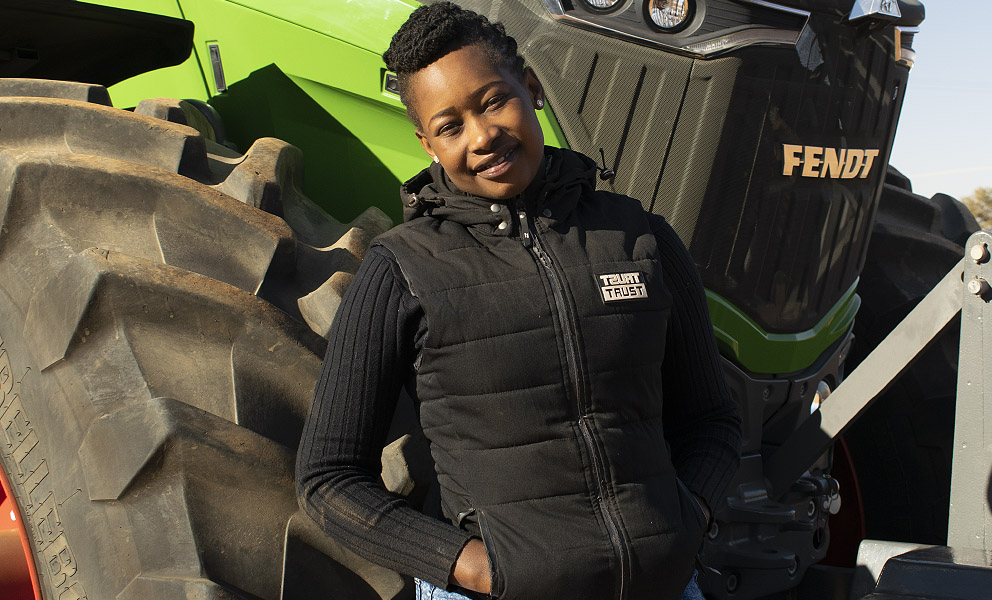 Dorcas Jepkorir
AAQ Cohort 1 Graduate
The AAQ program provided me with invaluable exposure and experiences, which allowed me to hone my technical and professional skills and expand my network. Through this program, I was able to better understand African agri-food systems and the role of agricultural mechanization to drive sustainable food production. Overall, the AAQ program was a game-changer in my professional career as a young African woman.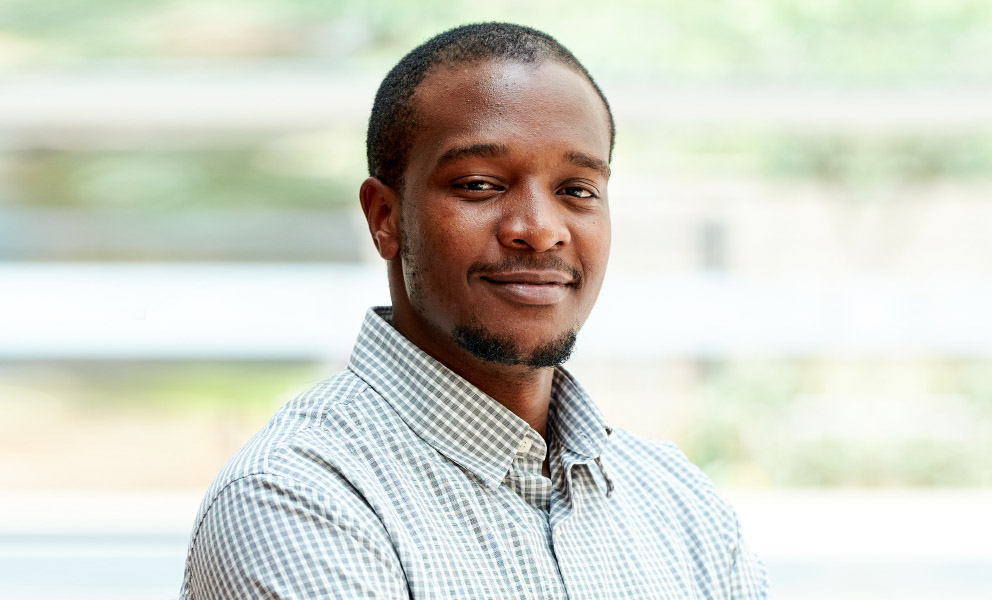 Daniel Kivuu
AAQ Cohort 1 Graduate
Through the AAQ program, I was able to undertake different modules such as crop science, farm business management and accounting. The knowledge gained from classroom lectures, fieldwork and work placement has equipped me with the skills to run a successful agribusiness enterprise and contribute to the African food security agenda.
Frequently Asked Questions
For further inquiries about the program or application, contact AAQ@agcocorp.com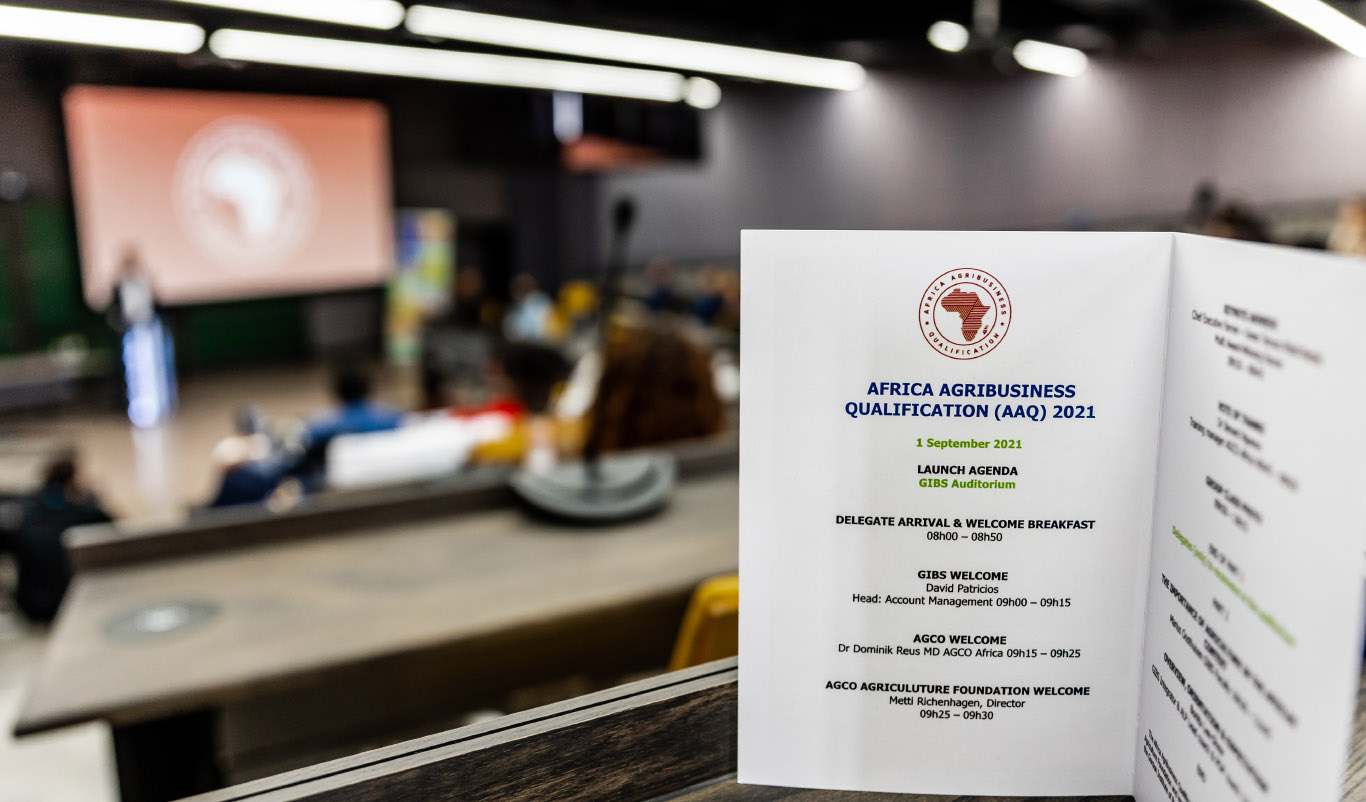 Africa Agribusiness Qualification (AAQ-2) Program Launch Event
Providing access to capacity building programs is key to advancing quality education in agriculture and achieving the UN Sustainable Development Goal # 4 targets. Together with our partners, the Africa Agribusiness Qualification (AAQ-2) program was launched on September 1st, 2021, with 20 participants embarking on a year-long program to transform Africa's agricultural sector.
Through agribusiness modules, sales and technical training, the program will offer a unique opportunity to help to reposition Africa's agri-food systems, increase farm productivity and foster economic prosperity for the continent.